"I just want clear skin, full brows and 5 million dollars," said every human who woke up feeling destitute, both in terms of money and positiveness. For innumerable times, we wake up wanting everything in our lives to be perfect. We want a perfect romance, a perfect job, a perfect house- basically perfect everything. So, asking for perfect skin is a very minimal wish. And this minimal wish makes us turn to endless cosmetics, skincare and home care remedies. One of the most popular home-based remedies for healthy skin, hair and body is green tea. Green tea for skin is not only beneficial in terms of drinking but also topical application.
Although factors like your ideal home, job and partners are not entirely under your control, your skin is something that can be altered and improved. But instead of spending your savings on endless kinds of skincare or aestheticians for instant results, we suggest you use a home remedy like green tea for skin health.
Alternative Uses of Green Tea for Skin
1. Soothes sunburns or blemishes- If you need help in soothing sunburns and blemishes, then using green tea for skin relaxation is a good option. All you require is some brewed green tea leaves. Once your brewed tea cools down, dip a clean cloth or a small face towel and place it on the affected area for up to 30 minutes. Green tea is rich in tannic acid, which will help settle down any irritation and redness. You can also use wet tea bags and apply them on the affected areas.
2. Reduces puffiness and dark circles around the eyes- One of the most popular uses of green tea for skin include its effect on minimising dark circles and puffiness under the eyes. The caffeine and antioxidants present in green tea help shrink blood vessels underneath the eyes. This, in turn, helps lighten dark circles. Similarly, the tannin in green tea reduces puffiness around the eyes. All you need is two cooled wet tea bags and place them under your eyes. Within five-ten minutes, you will notice the puffiness visibly reduce.
3. Tones the skin- The environment's excessive pollution and our bad eating habits leads to uneven skin texture, open pores and excessive sebum production. In such cases, people rely on skincare items like toners and toning packs. However, if you ever run out of toner, just grab some green tea and brew it, or use a wet tea bag and wipe your face with it. Toners made from green tea for skin have amazing properties that can shrink your pores and reduce sebum production, making your skin less greasy and clean.
4. Acts as a scrub- instead of discarding your used green tea leaves or tea bags, turn it into a scrub. Green tea for skin scrubbing will help get rid of dead skin cells and smoothen out your skins's texture. All you need to do is dry some of your brewed green tea, mix it with either some honey or use it as it is. After washing your face, scrub it with this DIY scrub to restore glow and cleanliness in your skin. Also, don't forget to moisturise after this!
5. Can be used as a face mask- Being one of the least oxidised teas, green tea is enriched with ample amounts of antioxidants, tannins, polyphenols and flavoinoids. You can use green tea for skin as a mask. All you need to do is blend brewed green tea into a paste-like texture and apply it on your face for 15-20 minutes. While you let that mask sit, sip on some healthy green tea. This green tea mask will leave your skin feeling soft and beaming from a healthy glow. For extra moisture, you can also add honey or yoghurt into your mask.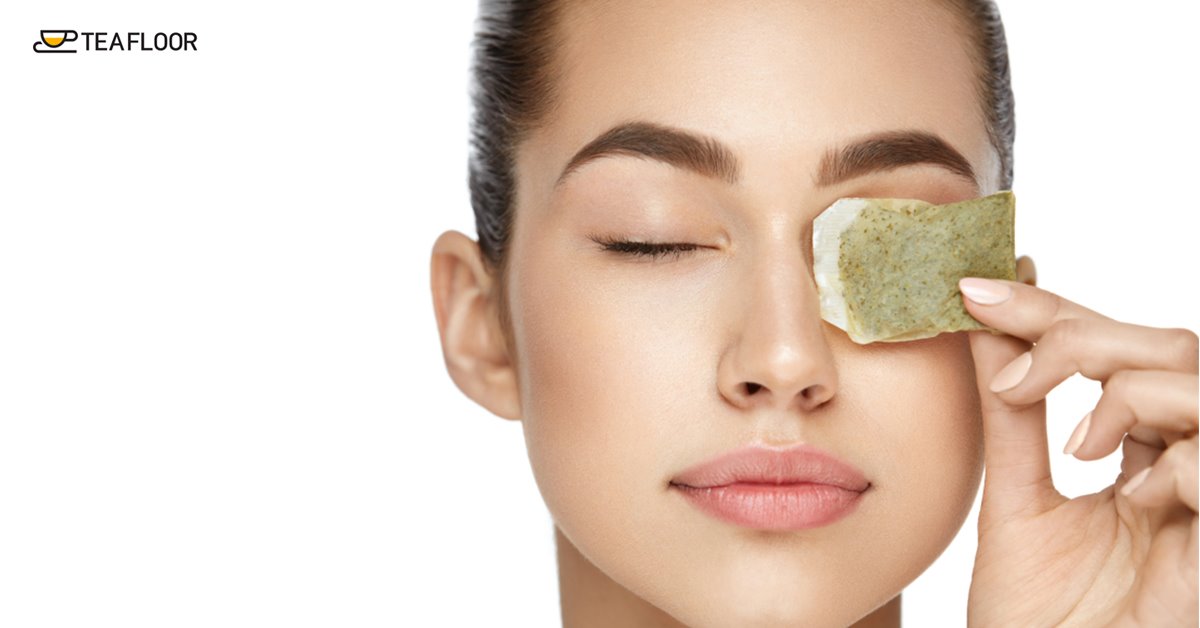 6. Helps maintain the skin's pH levels- There are certain tea blends that are extremely rich in natural oils and can be beneficial for acne-prone and oily skin. Applying brewed water of green tea flavours like Jasmine, Chamomile and Tulsi can help reduce excess oil production and get rid of acne over time. The anti-bacterial and anti-fungal properties of green tea are great for maintaining the pH balance of your skin to ward off unwanted infections.
More About Uses of Green Tea for Skin and Hair
Drinking green tea has extensive benefits for the body from the inside out. However, direct application of it leads to different results altogether. The possible uses of green tea for skin are endless. Our Skin and Hair tea essentially help you up your skin and hair game and improve your lifestyle altogether. If you're someone whose goal this year is to invest in taking care of yourself, then invest in your skin and hair.
You can opt for blends from the ChaiSpa range like Shuddhi, Arogya, Spoorti and Tulsi Ginger  green tea that can help you cleanse from within. This, in turn, helps your skin glow and make it healthy. You can also use these tea blends for various alternate green tea for skin applications. Although having a happy face with a smile on is essential to make yourself and others feel good, so is having healthy skin. Healthy skin and hair can drastically change your aura, making your semblance even more welcoming.
I'm a Blogger, always ready to explore new things. Starting from Technology to Seo, webiners etc. Driving more and more traffic to our website is my passion.