Print
Kashmiri Kahwa Tea
As our New Year's first month comes to an end, the cold season of winter slowly drifts into deep slumber, while the floral arms of spring await to embrace us soon. And as the seasons begin to change, our preference of beverage types and flavours also begin shifting. However, there are some flavours that are evergreen. One such is the Kashmiri Kahwa Tea. And while there are many variants, the best Kashmiri Kahwa tea recipe is when it is done the authentic way. The Kashmiri Kahwa tea, or Kehwa, is an aromatic green tea that originated somewhere around the second century and has been a staple drink in the countries of Afghanistan, Pakistan, regions of Central Asia and Northern India, especially the Kashmir Valley. It is a combination of green tea leaves, saffron, cinnamon bark, cardamom pods, cloves, star anise, dry fruits like almonds, walnuts or cherries and sometimes even Kashmiri roses. Our present market is full of readymade Kashmiri Kahwa tea, which makes it super easy to prepare this tea. However, there is a rather satisfying taste and experience achieved upon preparing the Kashmiri Kahwa tea recipe the traditional way. Let's have a look at how the Kashmiri Kahwa tea is made, the authentic way.
Ingredients
2 tsp

Pure Green Tea

3 cups

Water

8-10 strands

Saffron

½ inch

Cinnamon stick

2

Cloves

2 pods

Cardamom

crushed

½ tsp

Dried rose petals

2tsp

Almonds

slivered

1 tsp

Honey

optional
Instructions
Heat 3 cups of water in a pan.

Add saffron, cinnamon, cloves, dried rose petals and cardamom in water and let it simmer for 3-4 minutes.

Switch off the heat and add green tea in the water.

Let the tea steep for 2 minutes.

Strain the Kashmiri Kahwa tea in 2 cups.

Add almond slivers and a few strands of saffron for garnish.

Add honey if required.

Serve hot.
Recipe Notes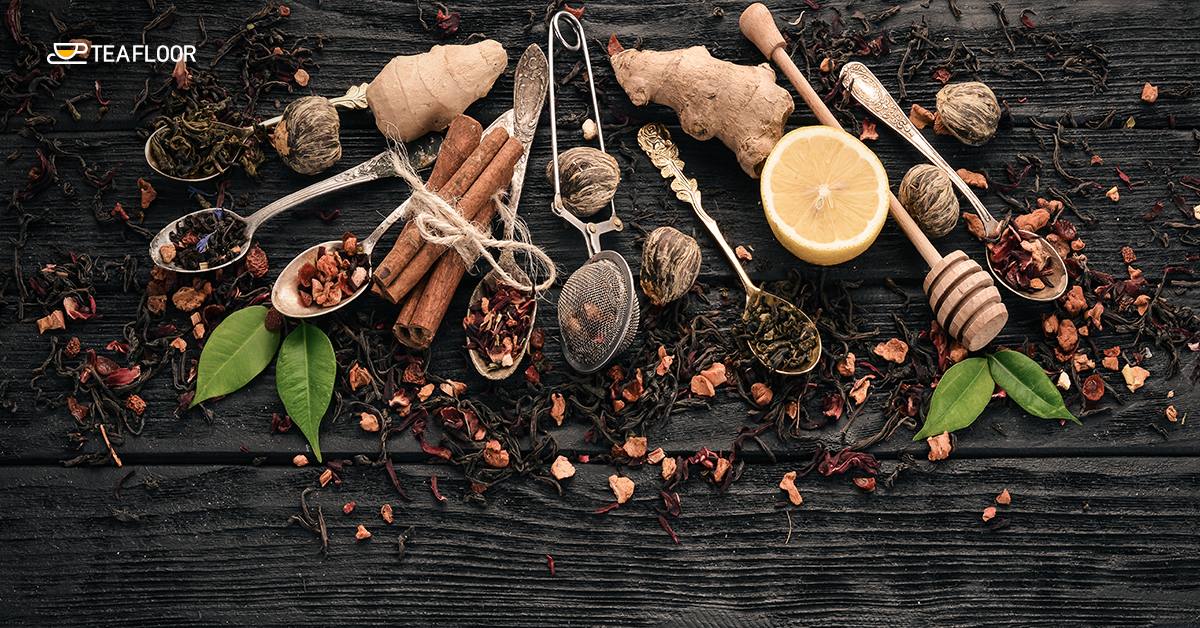 More about the Kashmiri Kahwa Tea Recipe
The traditional Kashmiri Kahwa tea recipe includes it being prepared in a brass kettle known as Samovar. Presently, Kashmiri Kahwa tea is made in regular vessels by boiling green tea along with its ingredients. On special occasions, it is boiled with strands of saffron (known as 'kong' in Kashmir) called the 'Kong Kahwa'. In few Kashmiri Kahwa tea recipe only the herbal ingredients are used, avoiding the use of green tea completely. Served in either a glass or clay mug, the drink is garnished with slivers of almonds, pistachios, roses or saffron. Generally, Kashmiri Kahwa tea is served after a heavy meal for a cup of Kahwa packs a power punch of antioxidants for its drinker. There are at least 36 known variants of the Kashmiri Kahwa tea recipe present all over the world. No matter the season, Kahwa has been a staple for Kashmir for ages. Its floral yet spiced up mouthfeel gives its drinkers a refreshing aftertaste. It is just one of the many flavourful teas that you should try at least once this New Year.
I'm a Blogger, always ready to explore new things. Starting from Technology to Seo, webiners etc. Driving more and more traffic to our website is my passion.