Calming Effect- Ananda
₹475.24
Description
A warm cup of green tea infused with passion flower, rose and ashwagandha that helps melt away stress and anxiety.
20 pyramid tea bags
Disclaimer: These statements have not been evaluated by Food and Drug Administration or FSSAI. This product is not intended to diagnose, treat, cure or prevent any disease.
CategoryChaiSpa

TypeWellness Tea
Benefits of
Calming Effect- Ananda
1. A cup of bliss
You know this by now! Ananda tea has super ingredients, all having relaxing properties that calm your nerves and help you kiss goodbye to stress and anxiety. But how does a concoction of flowers like rose and passionflower with ashwagandha mixed in unoxidized green tea help? They do it thanks to amino acids like L-theanine that they have and the incredible number of antioxidants they hold. L-theanine helps increase alpha brain activity, helping induce positive energy in the brain. The antioxidants help remove toxins thus getting rid of the negative energies.
2. A cup for better sleep
With the relaxing effects of Ananda tea, you tend to go to bed with positive thoughts instead of the stresses of the day. This tea helps you get into deep sleep quicker and with ease. Instead of getting nightmares based on your otherwise stressful thoughts, now you may get beautiful dreams that will make your sleep and the following morning happier.
3. A cup for better brain function
Ashwagandha in Ananda tea helps increase acetylcholine levels in the brain. They improve memory, intelligence, and overall brain function. Passionflowers and roses work in your brain with their calming effects. And green tea uses its polyphenols and flavonoids to avoid any cell damage. Together they make sure not only that your brain stays healthy but gets enhanced with every sip of ananda tea.
Experience the 'Ananda' of Peace With Ananda
Does everyday stress remove the fun out of your life? You need a stress-buster! Why not make ChaiSpa's special Ananda tea that warrior against stress and anxiety? A warm cup of green tea infused with passionflower rose, and ashwagandha, this tea helps melt away negative energy like stress and anxiety. With this calming effect on your body, mind, and soul, you get to enjoy a cup of bliss right in the comfort of your home. Ananda tea stands true to its name. The term ananda means 'joy' or 'bliss' in Sanskrit, Pali, and many other languages. The term is often used by Buddhist and Hindu monks to define their spiritual being. Why not experience spirituality every day right from your couch or on that window sill watching birds flying around? After all, happiness is what the ultimate goal is, right?
Its primary purpose is to help ease daily life stress and anxiety. Rich in polyphenols, it has a calming effect on the mind and body, after a long day.
Know it, before you pour it.
Hand crafted special Tea and Teaware
Infusion
Colorful infusion with underline fresh green tea leaves and an aroma of Lavender.
Liquor
The pinkish yellow bright liquor is layered with the aroma of lavender and rose petals followed by the brisk taste of lemongrass, bound to soothe your nerves.
Steeping Notes
Hand crafted special Tea and Teaware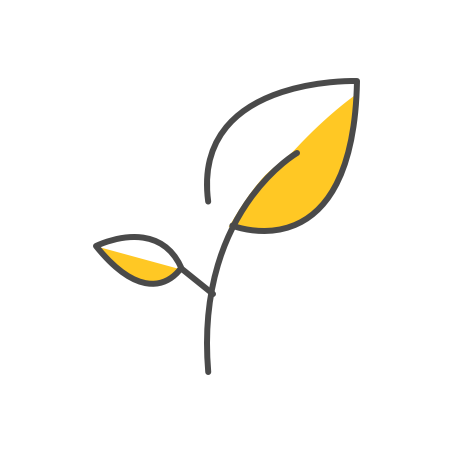 Take 1 tea bag and place it in a cup.
Add 180ml of boiling water at 80°-85° Celsius.
Let the tea infuse for 1 minute.
Remove the tea bag and serve hot.
Customer Reviews
Top Customers Reviews
No comments found.
As Seen On Instagram