Chamomile Green Tea
₹94.38 – ₹1,886.19
Description
A marvellous blend of chamomile flowers with green tea, this floral tea has a calming effect with a hint of mint and is sure to relax your mind, body and soul.
Disclaimer: These statements have not been evaluated by Food and Drug Administration or FSSAI. This product is not intended to diagnose, treat, cure or prevent any disease.
CategoryFlavoured

TypeGourmet Tea
Size
50G

₹

110.95

₹

94.38
100G

₹

221.90

₹

188.57
500G

₹

1,109.52

₹

943.10
1000G

₹

2,219.05

₹

1,886.19
Benefits of
Chamomile Green Tea
1. A cup for baby-like naps:
Monks have been using chamomile aromas for meditation for years now. This is something that many people do these days, and they've discovered that it helps them sleep better. Fortunately, a cup of tasty chamomile green tea helps to bring those captivating fragrances to you. Chamomile also contains apigenin, an antioxidant that can help you relax and sleep. One reason why having a warm cup of chamomile tea before bed is our suggestion is to avoid bad sleep habits. These include consuming alcohol or browsing through your phone before bed.
2. A cup for pain relief:
Chamomile has a wide range of antispasmodic and pain-relieving effects. The oversecretion of the prostaglandin hormone is usually the cause of pain and inflammation. Chamomile relaxes muscles while also reducing prostaglandin synthesis. It also works by raising glycine levels in the body, which helps to relieve stomach cramps caused by indigestion.
3. A cup for healthy skin:
Chamomile is useful in the treatment of a variety of skin ailments. The herb's abundance of antioxidants helps remove harmful free radicals from the body. It also offers treatment for allergic disorders like psoriasis, eczema, acne, sunburn, rosacea, and others. Chamomile's natural polyphenols and phytochemicals help wounds heal faster. It also reduces wrinkles, fine lines, dark spots, and other symptoms of aging while giving the skin a beautiful and healthy glow.
Get Chamomile Green Tea For Relaxed Healing
This flowery tea, made with chamomile flowers and green tea, has a calming effect with a hint of mint that will relax your mind, body, and spirit. The mix consists of green tea leaves of medium size with yellow chamomile blooms and petals. Behold! With every cup of this chamomile green tea, you will have a remarkable experience thanks to a bright and lively greenish-yellow liquor with a sweet and light earthy mellow scent. With chamomile green tea by your side, you always have a stress-buster. And one that's neither unhealthy like junk food you may crave nor expensive like shopping. You can overcome your stress with simply a cup a day.
Improves quality of sleep
Brings relief from mild pains
Improves skin elasticity
Know it, before you pour it.
Hand crafted special Tea and Teaware
Dry Leaf
Meduim sized green tea leaves with yellow flowers and petals of Chamomile.
Infusion
Light green medium leaves with visible yellow chamomile flowers, and the aroma of calmness.
Liquor
Bright and vivacious greenish-yellow liquor accompanied by a sweet and light earthy mellow aroma, delivering the perfect experience.
Steeping Notes
Hand crafted special Tea and Teaware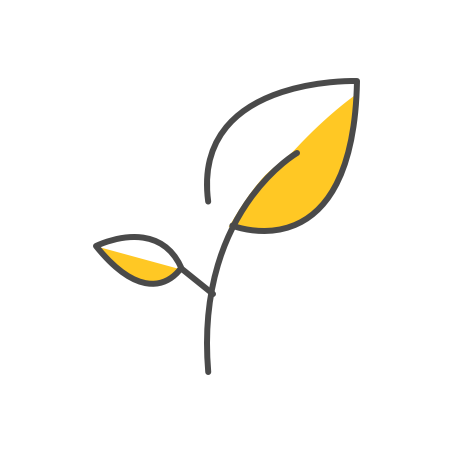 Take 1 tsp of tea leaves and place them in a teapot.
Add 180ml of boiling water at 70°-75° Celsius.
Let the tea infuse for 2-3 minutes.
Strain the brew into mugs and serve hot.
Customer Reviews
Top Customers Reviews
By Raunak Tiwari on July 21, 2019
The chamomile tea has a vegetal and sweet flavour. You can also feel notes of marigold once you've had your first sip. Very refreshing.
As Seen On Instagram