Classic Spring Green Tea
₹314.29 – ₹4,840.00
Description
With a smooth and sweet taste, this tea has a pronounced vegetable flavour. This Glenburn's tea is made from the top two leaves and a bud of tea bushes. This tea is carefully crafted to give a cup full of pronounced flavour with a smooth finish.
Disclaimer: These statements have not been evaluated by Food and Drug Administration or FSSAI. This product is not intended to diagnose, treat, cure or prevent any disease.
CategoryUnflavoured

RegionDarjeeling

TypeGreen Tea
Size
50G

₹

314.29
100G

₹

580.95
500G

₹

2,782.86
1000G

₹

4,840.00
Benefits of
Classic Spring Green Tea
One Daily Cup of Classic Spring Green Tea — 
Green tea is famous as an anti-cancer supplement as it contains flavonoids with anti-carcinogenic properties. The antioxidants in green tea help fight free radicals. These free radicals can otherwise cause cell damage and lead to dangerous consequences like cancer. Green tea is also antibacterial and antiviral in nature. Thus boosting your immunity, which keeps you away from complications that may come from a poor defense system of your body.
Makes skin and hair healthier
With our skin and hair exposed to pollution and sun damage regularly, green tea can do wonders. And you can not only drink it but also apply it directly to your skin and hair for faster results. After all, it has anti-aging and anti-inflammatory properties, and its consumption can help with signs of aging and skin/hair damage. Classic Spring Green Tea can be both consumed and used in hair or face masks to reverse the damage to and get healthy hair and skin.
Weight loss is the most commonly known benefit of green tea. The antioxidants and polyphenols present in green tea help with better digestion. They boost metabolism which as a result aids in weight loss when consumed regularly. Poor digestion can trigger the body to store fats resulting in poor metabolism and weight gain. Green tea combined with a healthy diet and a little exercise can help reach the weight loss goal sooner.
Here's Classic Spring Green tea to Spring Up Your Life
The much-celebrated Classic Spring Green Tea has all the correct nutrients that make it a healthy beverage and a healthy replacement for other unhealthy options like coffee. With an abundance of antioxidants, this organic green tea aids in overall health and skin benefits. This whole leaf tea crops up from the Glenburn Tea Estate of Darjeeling, ensuring a high-quality authentic product. It offers a long list of benefits such as assistance in weight loss, improved digestion, a better immune system, and much more. Also, because of its lack of caffeine, it can be consumed any time of the day, without any worry of ruining your sleep. It's time you grab a pack today and enjoy!
Know it, before you pour it.
Hand crafted special Tea and Teaware
Dry Leaf
Mix of olive-green and dark-green, medium sized, well rolled leaves with a biscuity aroma.
Infusion
Olive-green, long whole leaves, with sweet vegetal aroma.
Liquor
Bright yellow, sweet-complex and fresh, with a grassy-vegetal aroma.
Steeping Notes
Hand crafted special Tea and Teaware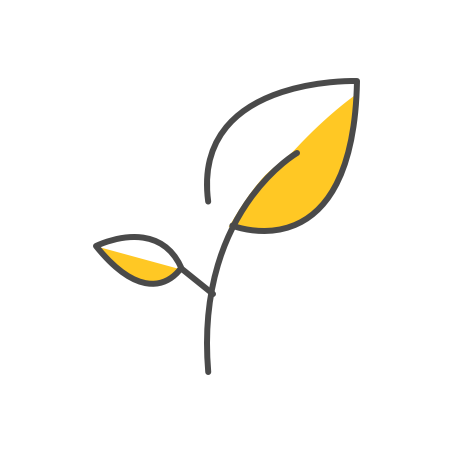 Take 1 tsp of tea leaves and place them in a teapot.
Add 180ml of boiling water at 70°-75° Celsius.
Let the tea infuse for 2-3 minutes.
Strain the brew into mugs and serve hot.
Customer Reviews
Top Customers Reviews
By Mukul Singhal on January 08, 2022
Very nice tea!
As Seen On Instagram