Sleep Effect-Nidra
₹475.24
Description
Green tea woven together with fragrant lavender, passion flower and chamomile- an elixir to relax yourself into deep slumber.
20 Pyramid Tea Bags
Disclaimer: These statements have not been evaluated by Food and Drug Administration or FSSAI. This product is not intended to diagnose, treat, cure or prevent any disease.
CategoryChaiSpa

TypeWellness Tea
Benefits of
Sleep Effect-Nidra
1. A cup of calm
All the three primary herbs – lavender, chamomile, and passionflower have relaxing properties. Studies suggest these herbs help to reduce anxiety in patients about to undergo minor surgery. With these three mixed with green tea, you have a cup full of serenity you can enjoy at any time of the day.
2. A cup against insomnia
The calming properties of Nidra tea help you get your mind off the stress of your day. When you do that, you get rid of stressful thoughts that might keep you up at night. Nidra tea can help relax your nerves and get you to sleep peacefully.
3. A cup of antioxidants
 All three primary ingredients of this tea, alongside green tea, are rich in antioxidants. They help fight free radicals in the body that can otherwise cause cell damage and affect your immunity in troublesome ways.
4. A cup of great aroma and flavor
  You might have heard of monks using lavender/chamomile scents before meditation. Several people do that these days and have found it beneficial for sleep as well. Thankfully, having a cup of flavorful Nidra tea brings those aromatic scents along.
5. A cup for better hair and skin
 The antioxidants found in green tea, in addition to the anti-inflammatory and antiseptic properties of lavender, chamomile, and passionflower, help to make your skin and hair healthy. The antioxidants fight free radicals that can otherwise increase toxins in your body, leading to poor nutrition for your skin and hair.
6. A cup that aids digestion
 This 'herbs and green tea' blend has digestive properties, too. A cup of Nidra tea every evening can help increase your metabolic rate. It can assist the breakdown of your dinner, so your body doesn't use much of its time and energy to digest, and you can get better rest.
Sleep Like a Baby With ChaiSpa's Nidra
Our ChaiSpa collection has a boon of peaceful sleep for you. It's green tea mixed with fresh lavender, chamomile green Tea, and passionflower to make you have a calm and serene sleep every night. These ingredients help you relax into a deep slumber by calming your nerves and helping you forget the worries of a stressful day. It's no surprise the tea is called 'Nidra' – the Sanskrit term for sleep.
All you need to do for some quiet and baby-like naps is let a teabag of Teafloor's Nidra, steep into a warm cup of water for a few minutes. As you drink it a couple of hours before bed, you promise yourself some happy dreams to cherish.
This blend helps in calming the nerves after a stressful day and provides a satisfying sleep to the drinker.
Know it, before you pour it.
Hand crafted special Tea and Teaware
Infusion
Dark Green with hints of Chamomile yellow.
Liquor
The cup is golden yellow which imparts a bouquet of floral flavours centered by lavender which is aimed at enabling you to have a good sleep.
Steeping Notes
Hand crafted special Tea and Teaware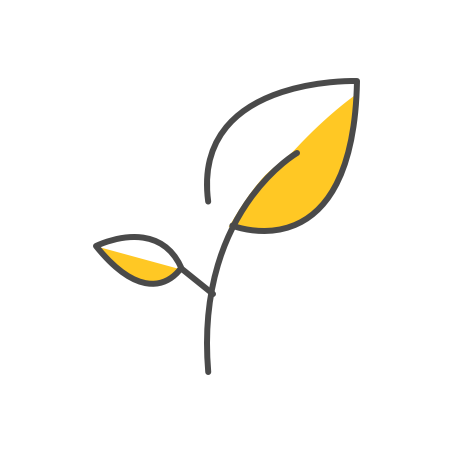 Take 1 tea bag and place it in a cup.
Add 180ml of boiling water at 80°-85° Celsius.
Let the tea infuse for 1 minute.
Remove the tea bag and serve hot.
Customer Reviews
Top Customers Reviews
No comments found.
As Seen On Instagram