Women PCOD Pyramid Tea Bag
₹475.24
Description
FemaleG+ is a pure herbal blend of Chamomile, Nettle, Moringa, Amla, Shatavari, Fennel, Shankhpushpi, Punarnava, Manjishtha, and other herbs that may help women with PCOD hormonal disorder.
20 Pyramid Tea Bags
Disclaimer: These statements have not been evaluated by Food and Drug Administration or FSSAI. This product is not intended to diagnose, treat, cure or prevent any disease.
CategoryChaiSpa

TypeWellness
Benefits of
Women PCOD Pyramid Tea Bag
Herbs like Shatavari (asparagus racemosus), are potent female-focused herbs present in this tea. They naturally contain phytoestrogen and help balance the hormones in a female's body. Overall, the tea allows the body to become more capable of adapting to mental, physical, and emotional stress.
Helps maintain regular periods
Polycystic ovarian syndrome, fibroids, and other problems of the uterus often come with irregular menstrual cycles. The gap between two periods can sometimes be as short as ten days to as big as four months. Also, the bleeding intensity can become troublesome. It can range from light – almost-no-bleeding to painfully heavy bleeding. Fortunately for you, Women PCOD Pyramid Tea Bag has herbs like nettle leaf and Shatavari that help you get relief from these issues. For instance, the easily grown nettle leaf is an astringent, high in iron, and nutritionally dense. It is fantastic for you if you bleed heavily. Shatavari, on the other hand, helps get back your cycle on track by balancing your hormones.
One of the significant problems with issues like PCOD is weight. Some PCOD patients can be overweight and even obese, but contrastingly, some can be underweight. One major reason is stress. The issues of the uterus tend to increase stress hormones. But these can be regulated by the potent herbs like moringa and chamomile in Women PCOD Tea.
PCOD Problems? Hormonal Struggles? Try Women PCOD Tea!
Women PCOD Pyramid Tea Bag is a fine blend of the best ayurvedic herbs, spices, and flowers, to help you with your PCOD problems, among many hormonal imbalance issues. With chamomile, nettle, moringa, Shatavari, amla, Shankhpushpi, fennel, Manjishtha, and Punarnava as the primary ingredients with green tea at the core, the herbal brew of Women PCOD Tea Bag is bound to bring you healthy results. Every teabag of this tea is full of delightful flavor and magical color that makes it appealing as well, so you find no reason to not add it to your diet and get your hormones balanced. 2 to 3 cups of women's PCOD daily can be a game-changing lifestyle choice you can take today!
Know it, before you pour it.
Hand crafted special Tea and Teaware
Infusion
Infusion is dark green with notes of kokum flower.
Liquor
The liqour is light pinkish with a well balanced taste of the kokum flower and blueberries followed by a mild zing of the cinnamon bark.
Steeping Notes
Hand crafted special Tea and Teaware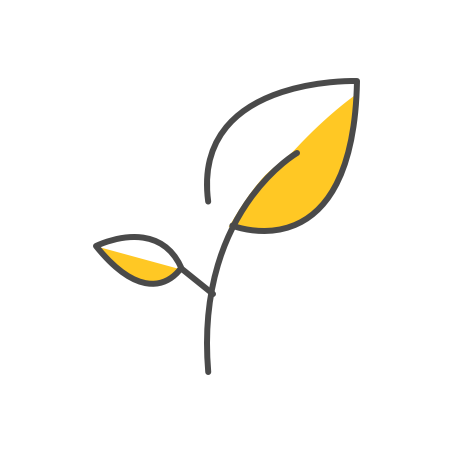 Take 1 tea bag and place it in a cup.
Add 180ml of boiling water at 80°-85° Celsius.
Let the tea infuse for 1 minute.
Remove the tea bag and serve hot.
Customer Reviews
Top Customers Reviews
No comments found.
As Seen On Instagram